Welcome
Here at the Access Therapy Centre, we believe everyone has the right to wellness and balance.





Are you looking for help with anxiety, fears, depression, anger, trauma or relationship and marriage conflict? Using an integrative approach to clinical counselling, Access Therapy has the resources to help you develop effective coping and healing strategies. Logotherapy is used to help clients discover their meaning. Virtual Reality is applied to provide gradual exposure therapy for phobia and PTSD related issues.
Often, emotional and physical pain is resolved from the inside out. Asking for help, and obtaining a fresh perspective is the first step toward developing the mental muscle needed to become stronger.  The more support you gain, the better equipped you will be to take on bigger challenges and achieve more successes.
---
Please contact us to schedule a free initial consultation.
For Appointments please call: 647-530-2885
---
The Benefits of Therapy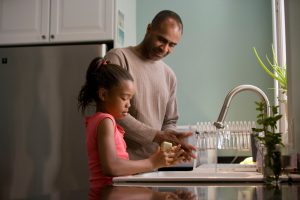 Psychotherapy can be an effective tool in providing you with the necessary support and training to overcome the challenges you face. By seeking therapy, you are taking responsibility and action to change what no longer works in your life. Many studies have shown throughout the years that psychotherapy is an effective form of treating and managing mental illnesses and other emotional disorders.
As an experienced licensed professional counselor, it is my honor to assist you in exploring your core issues and moving toward a healthy, fulfilling life. Utilizing a variety of approaches including Behavioral, Biofeedback/Neurofeedback, Christian, Cognitive/Cognitive-Behavioral, Developmental, Dialectical Behavior Therapy, Imago Relationship Therapy, Interpersonal, Multicultural, Person-Centered, Rational-Emotive, Solution-Focused Brief Therapy, I will work with you to create a treatment plan that is customized to meet your unique circumstances.
With honesty and compassion I will work with you to create an open channel of communication. The goal of our therapy sessions will be to help you develop the mental fortitude needed to lead a successful life. Additionally, we will work on the skill of self-compassion, which will allow you to move more easily through difficult times in the future, as wells as become a more productive and happier person.
"Your present circumstances don't determine where you can go; they merely determine where you start."

– Nido Qubein